- Check Back - More Dates to be added -
NEXT UP
2018 Park Jam Jump Off!
Washington Square Park All day Sunday May 27, 2018
2 on 2 All Styles for $200. - Hosted by RU
***'Kings of New York'***
Flyer Art Design By Badder Israel of The Art Kartel
Once Again. You know What Time it is!
Big Up to Special Guest Host PopMaster Fabel VP of The Rock Steady Crew - PEOPLES PARTY 2009
(Sponsorships, Collaborations, Online & Street Promotionals)
FUNKTION IS A PROUD SPONSOR Of The GRAFFITI HALL OF FAME
Proud Sponsor of The Universal Hip Hop Parade & Jam.
PROUD SPONSOR OF THE DYNAMIC ROCKERS 33rd ANNIVERSARY CHARITY JAM- "Just For A Cause" 7-14-12 @ The Legendary 5 Pointz. Queens NY
Congratulations To Floor Obsession Crew -Winners of the "JUST FOR A CAUSE" Battle for their Charity...and for Blessing 2nd runner up XFENZ' Dance Foundation!
Legendary DJ BreakBeat Lou
Proud Sponsor of "THE ARTIST PROCESS" JAM 7-23-12 5 POINTS NYC
Since 2000AD
More info on the MASTERS BATTLE SERIES
ANOTHER FUNKTION UNIVERSAL SURESHOT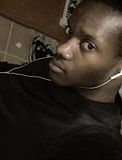 Congratulations BBoy Haikai Winner of the BBoy 1on1s $300. Bucket Battle Prize
BBMASTERS Compilation 2009. BreakerNYC.com
"ALL OUT CALL OUT" HOST --ALIEN NESS-- Mighty Zulu Kings
Congrats to Bboy Neguin. Bucket Battle Winner 8-27-10
BREAKS KRU'S BBOY WAAAK - GOIN IN
RIP Lucky Strike UZN
FUNKTION JUMPS OFF 2000 AD - Puerto Rican Parade NYC
FUNKTION PRODUCTIONS 2018 (c)